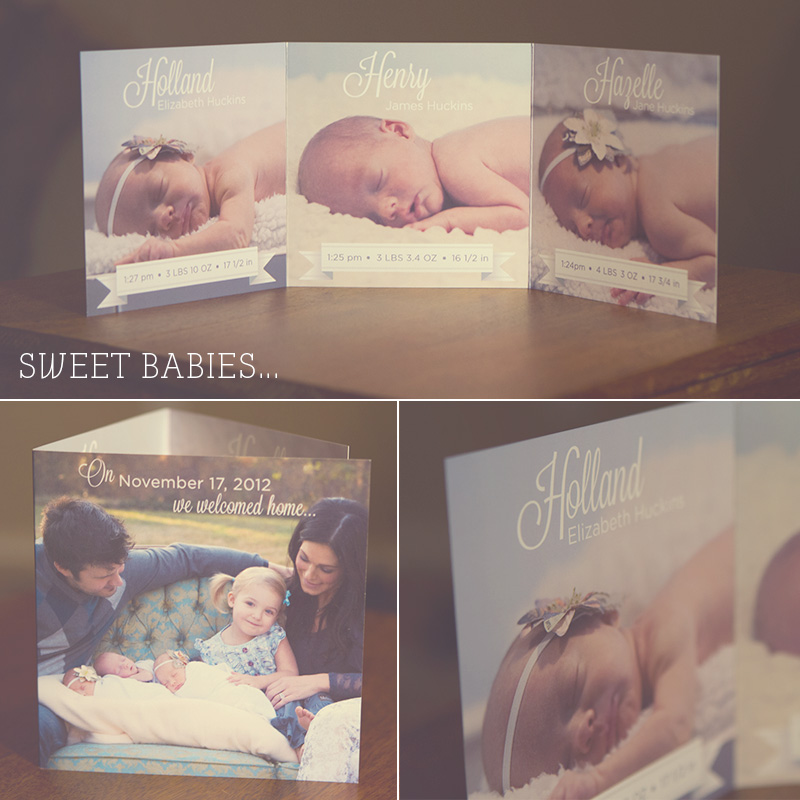 This is a TRIPLE fun post for me! (haha!) I absolutely loved designing this birth announcement for the Huckins family.
Lindsay (AKA the Super Mom!) had a brilliant idea to have a tri-fold announcement making sure baby Holland, Henry and Hazelle had their own page.
I have a special place in my heart for tri-folds (probably because Brandon and I had one for our wedding invite!) so I was excited to get started on the design. Plus, you just don't see them that often in the invitation or baby announcement world so I think they add a fun element of surprise when the envelope is opened. :)
Be sure to check out more of their beautiful newborn photos by Natasha Brown! They were just perfect for the birth announcement and they captured the love and joy this little family has for their three newest family members.