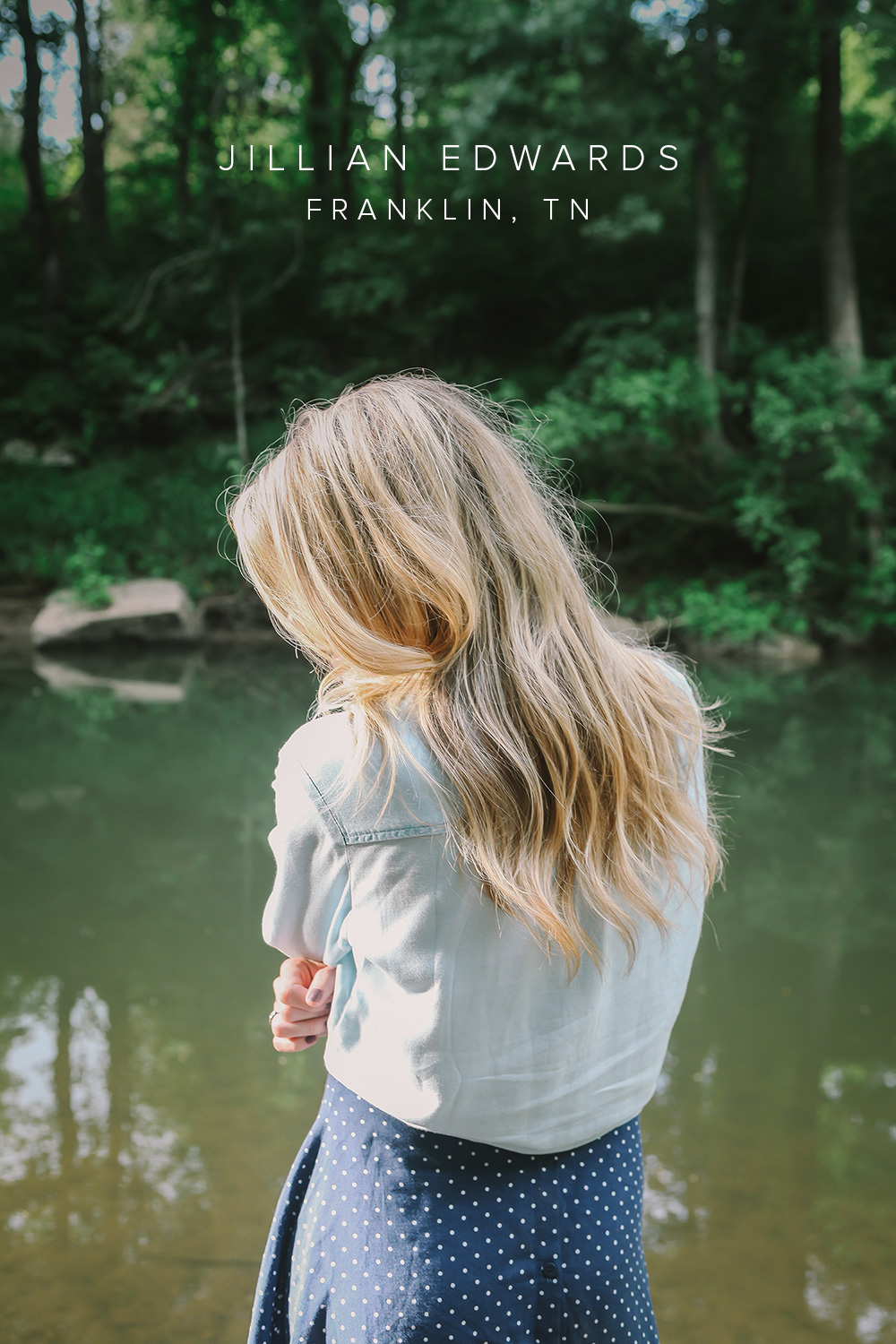 I recently got to travel to Nashville and while I was there I was able to meet up with Jillian Edwards to take some photos. About a month ago I did a photo shoot with her twin brother, Cole, and his wife, Caitlin. (Shoutout to Caitlin for the introducing Jillian and I so we could meet up and take photos!!) I knew I wanted to do a photo shoot while I was in the Nashville area to capture the beauty Tennessee has to offer and Jillian was the perfect model!
Jillian is an incredibly talented singer/songwriter based out of Nashville. From the moment I met her I could tell she is just as sweet as her music! I got to listen to her newest album (Daydream) while editing her photos which made the editing process all the more fun. :)
Be sure to check out Jillian's music and follow her on twitter, instagram, and facebook!
PS – I want to thank Amy Nicole Photography (an amazing Nashville photographer) for suggesting this beautiful Franklin location! It was absolutely perfect!