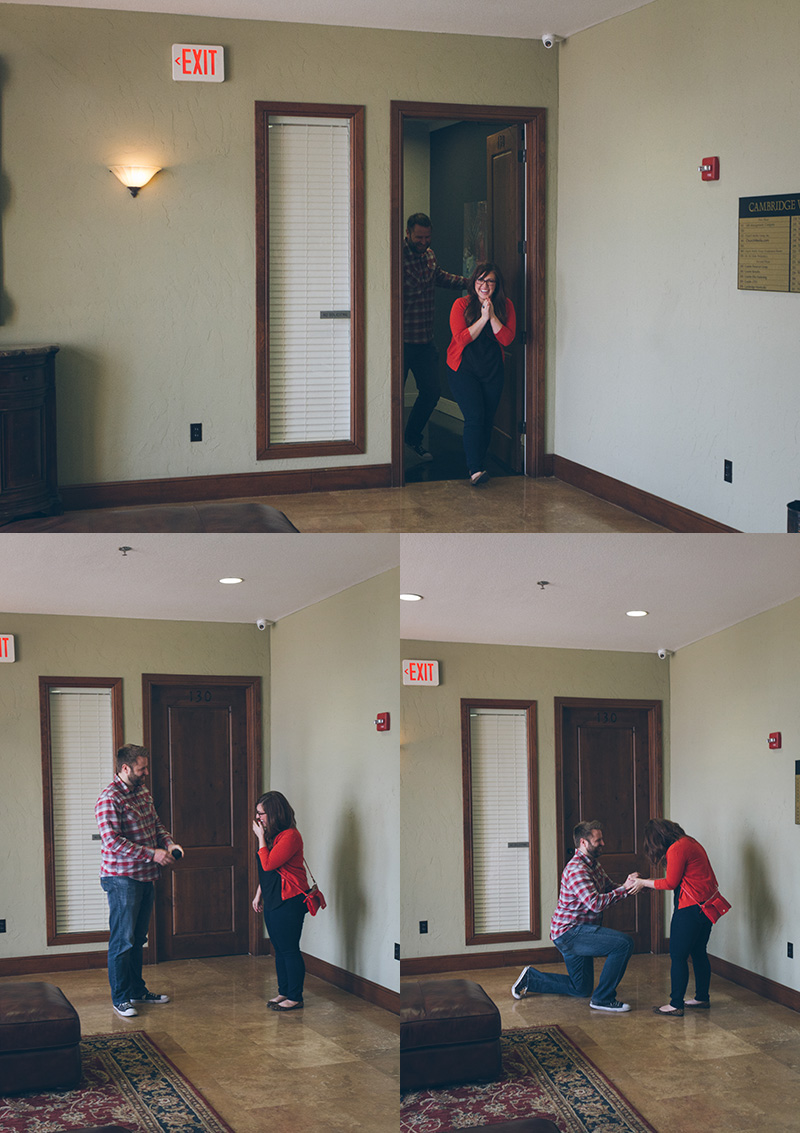 Today I would like to introduce you to two of my co-workers, Lee Ann and Bryan, or as I like to call them, Brylee. This last Friday Bryan got down on one knee and asked Lee Ann to be his wife. (AHHHH!!)
I am beyond happy for this couple!!! A week ago today everyone (except Lee Ann, of course!) at the office received an email from Bryan filling us in on his sweet plans. I couldn't even finish reading the first paragraph due to my excitement. Basically, since their relationship started at the office he wanted to ask her to take the next step at the office. Cue. Tears.
It's been such an honor to be able to watch their relationship blossom over this past year. He's tall. She's short. He's quiet. She's the bubbliest person you'll ever meet. I love how they truly bring out the best in each other. Excuse the cheesiness in me but … they complete each other!!!
Having had a few days in advance I knew I wanted to take some photos of their proposal so I just HAVE to share them with you. &&& you better believe I brought the instax camera to get that special moment on film.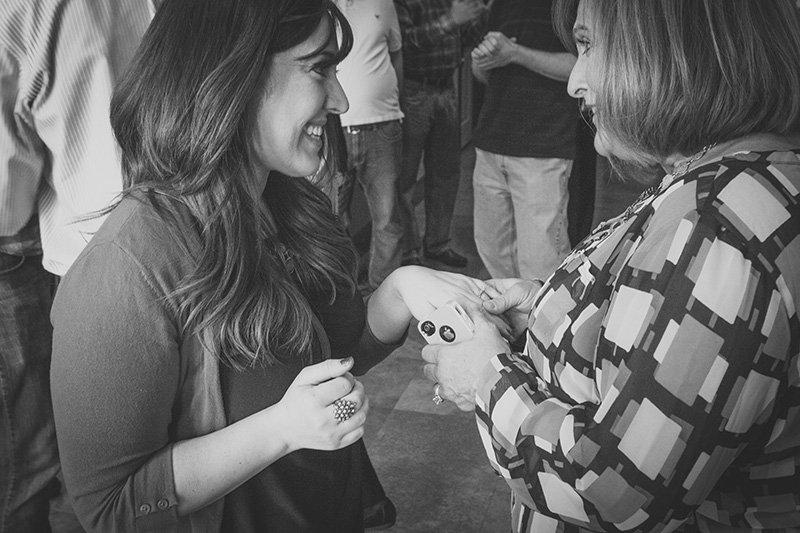 Congrats, Brylee!!