Brandon and I were so excited to FINALLY (2 years later) send out our FIRST Christmas card!
I loved getting to use our photo from this past Summer's photo shoot with Scott Cornelius.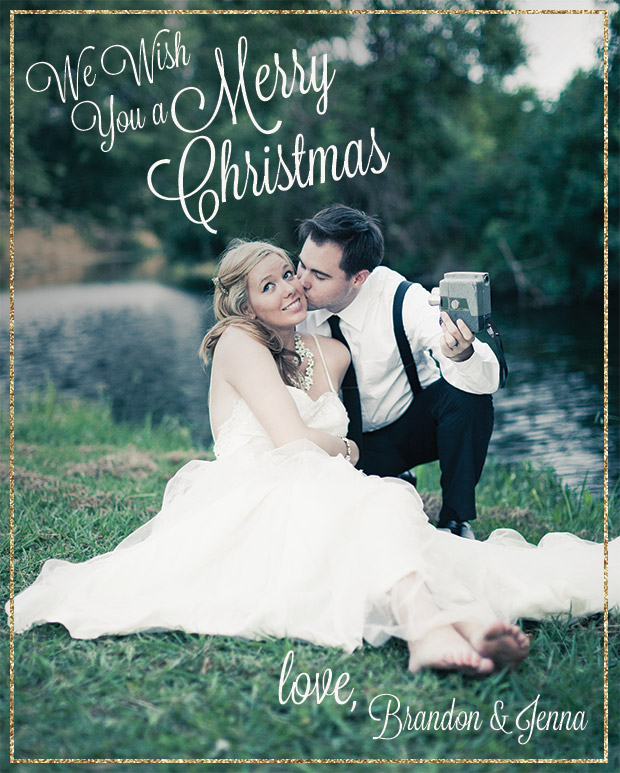 I'm looking forward to making sending out Christmas Cards a tradition for our little family! I like to imagine looking over them when we are older remembering each Christmas we have been together. :)
I hope you all had an AMAZING Christmas!