How can I make a guy gift guide and not do one for the girls?!
Here are a few fun finds for Christmas gifts for the special gals in our lives! Everyone from your bestie to your mom!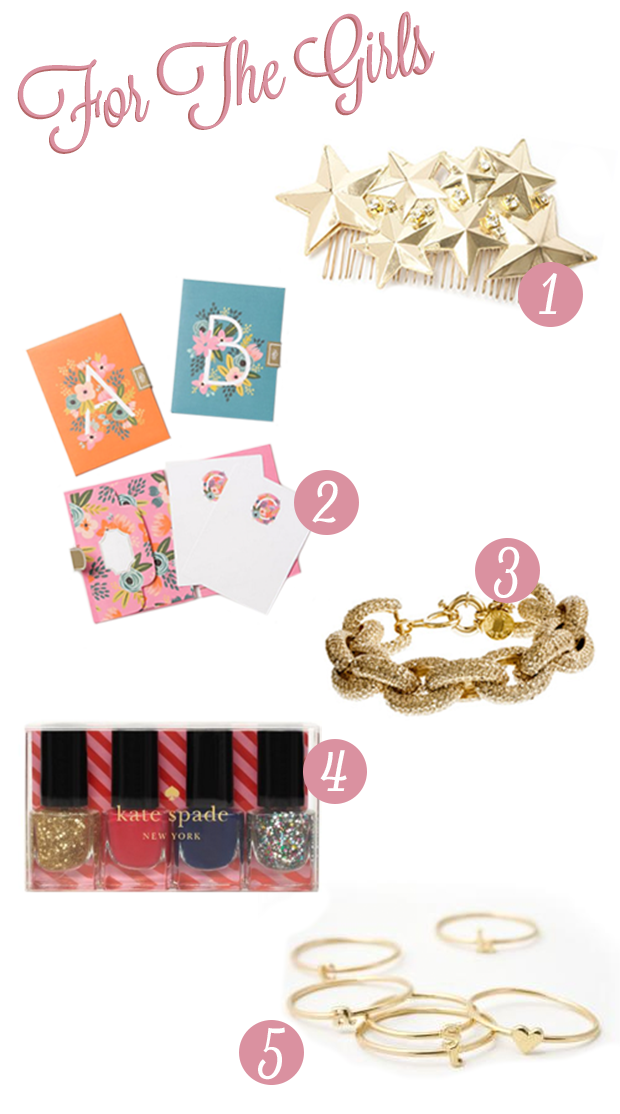 1. Drinking the Stars Comb
2. Monogram Notecards
3. Classic Pave Link Bracelet
4. Holiday Mini Nail Polish
5. C A T B I R D Alphabet Rings
What have you found to be good gifts for the girls in your life?