As Christmas gets closer I can't help but get so excited about all things Christmas-y, especially gift giving! Here's a little list to help those of you who have a special guy in your life. Whether he be your boyfriend, husband, brother or dad.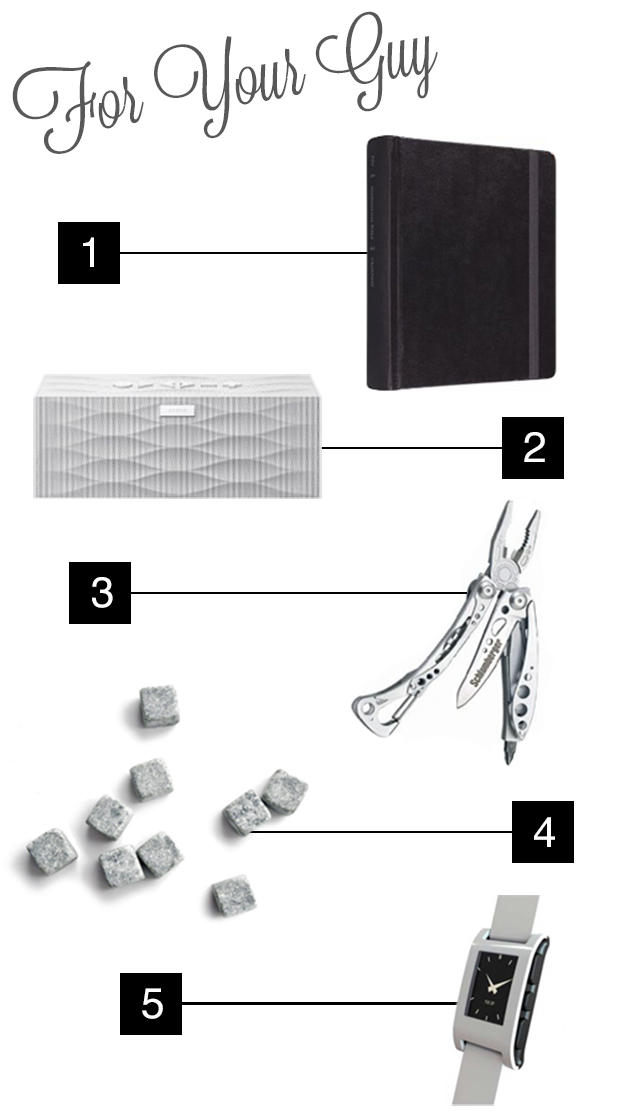 1. Moleskin Bible
2. JAMBOX by Jawbone
3. Pocket Knife
4. Whiskey Rocks
5. Pebble Watch (Coming early 2013!)
I hope you find this list helpful! What do you usually find to be a good gift for the guys in your life?