1 | VOGUE March 2015
Who runs the world? Kaylor. Ha! Kidding. Kinda…
This month's VOGUE is a fun and inspiring read. Plus, nothing beats actually reading and flipping through a magazine.
2 | LOBS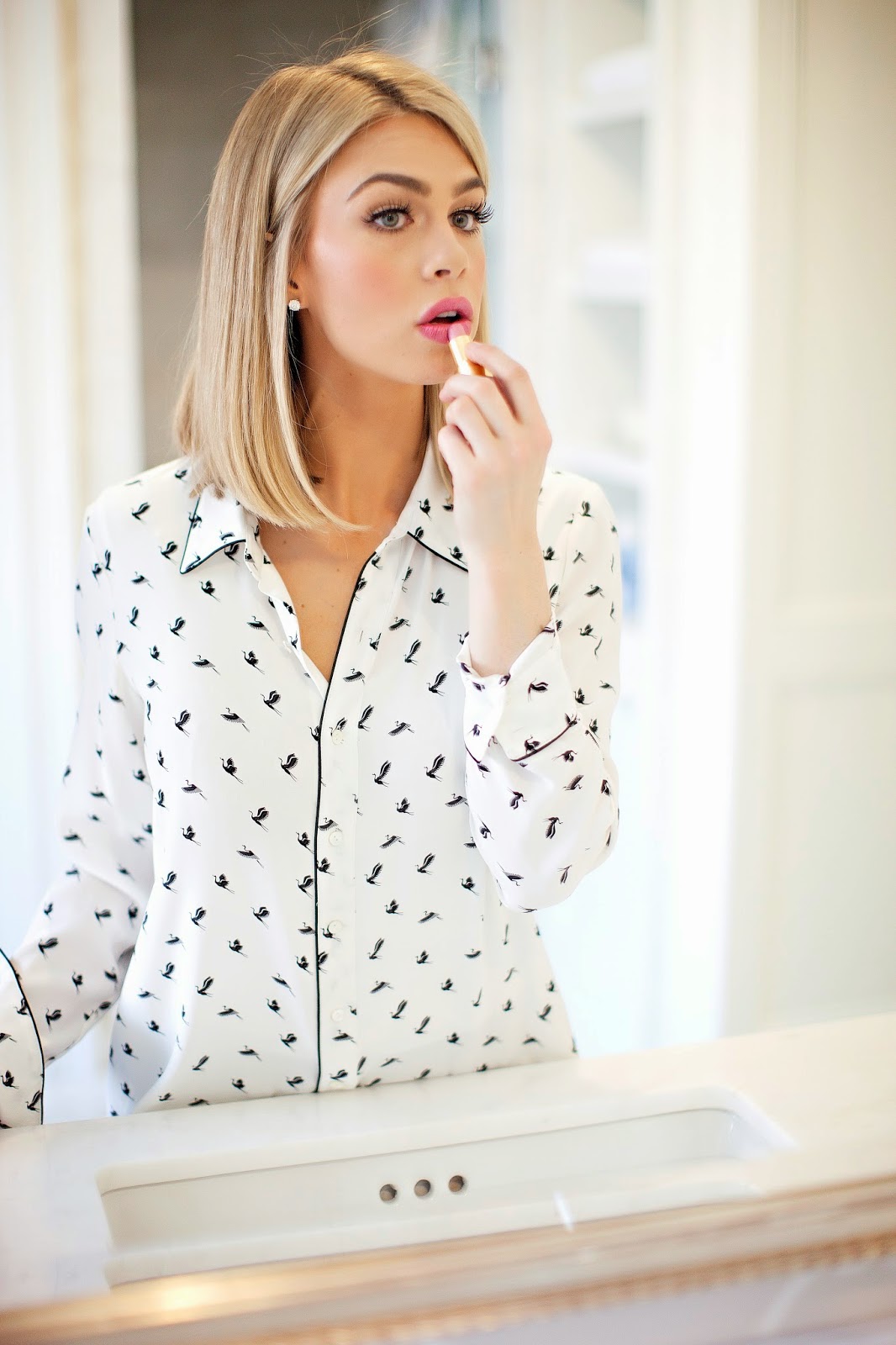 (image via Kensington Way)
People are probably so sick of hearing about Lobs but I'm still so obsessed with them! I've always been a long hair girl but the look of a long lob is so chic. This felt like the perfect haircut to get after I turned 25 this year. It feels very adult but also super fun! Plus, if I decide I want long hair I'm not that far away from it at this length. (you can check out my lob HERE)
3 | BRICK WALLS
I've always loved brick walls but thanks to my love for HGTV and pinning interior design on pinterest the love has turned into…LOVE LOVE. (Thats a thing…right??) I am constantly dreaming up plans for our current home and dream home. We currently live in a cookie cutter house but I love making areas of our home look like they have character.
4 | SMILEY THE GOLDEN RETRIEVER
Smiley just might be my favorite "person" to follow on Instagram(@smileydog1972)! Smiley is a golden retriever that was born without eyes. His owner adopted him and trained him to be a certified therapy dog. (I CAN'T HANDLE IT!! TOO SWEET!) You can read more of his story on his owners website. Every time I see a post from Smiley on Instagram it brightens my day!
5 | Luxe in the Rough Earrings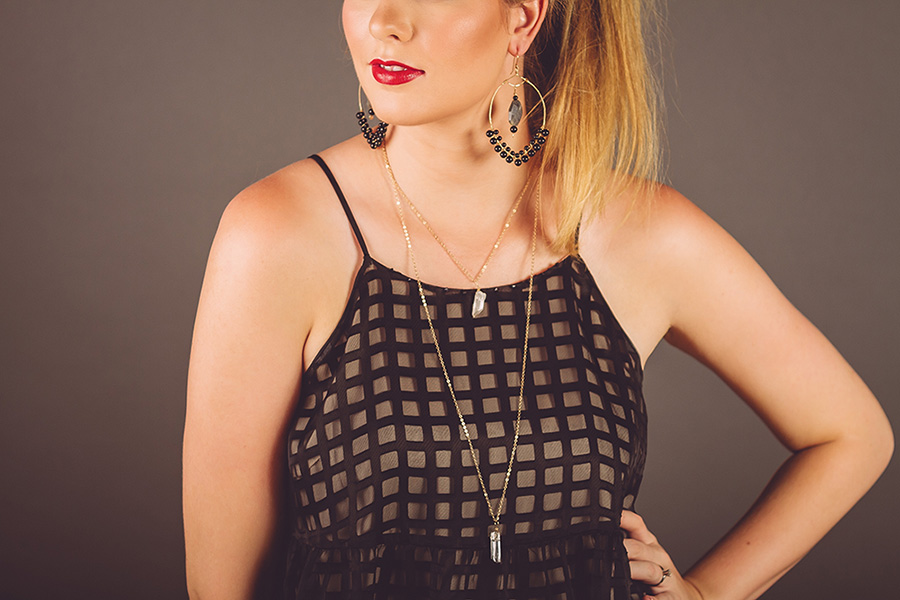 In case you couldn't already tell…I'm a huge fan of my friend's jewelry line, Luxe in the Rough! When we did the photoshoot I got to model a few of her pieces and fell in love with her Gold, Onyx and Labradorite earrings from her "Celebrate!" line. I'm already a huge fan of black, grey, and gold when it comes to my wardrobe so these are the perfect accessory for me! I also love that the labradorite stone has more of a grey color to it but when the light hits it just right you can see the blue. :)
PS – The 20% off Luxe in the Rough code for my readers doesn't end until March 31st! Code: JBDay20