1 | Tortoise Flower Necklace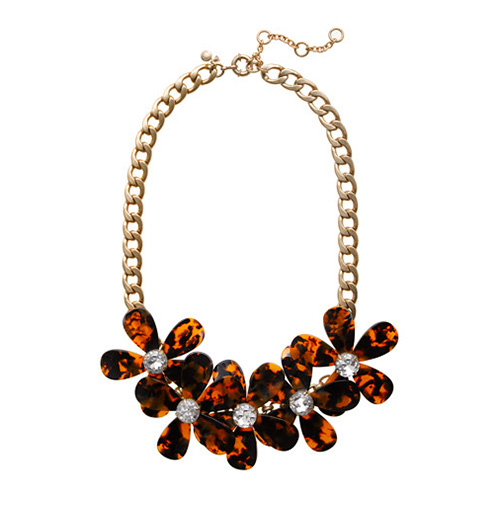 I love that tortoise is making a big comeback and I love the way J.Crew has incorporated it into this stunning necklace!
2 | Daisy Bobbi by ban.do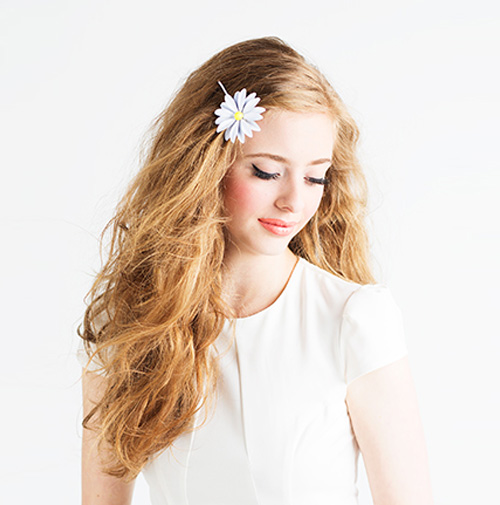 Ban.do has done it again. I just love this Daisy bobbi. It's the perfect summer hair accessory!
3 | Watermelon Nails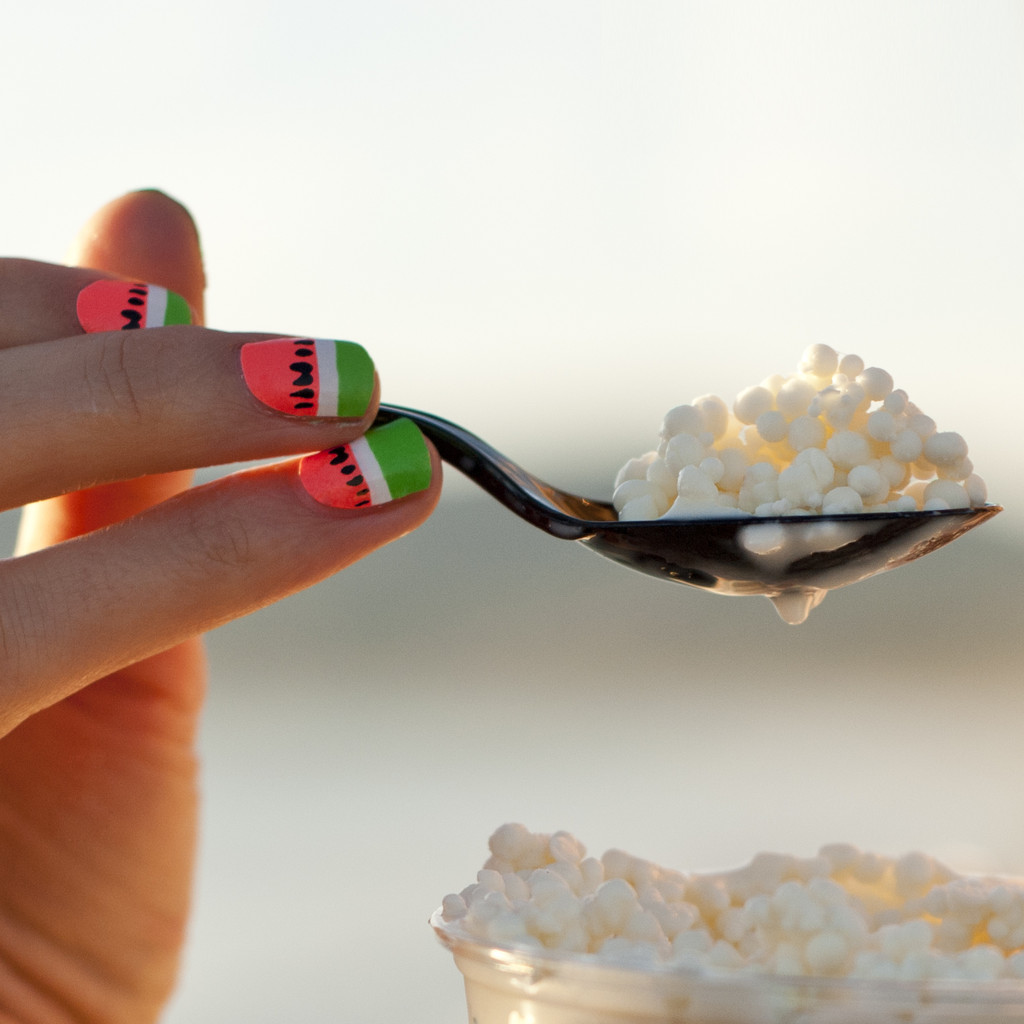 Aren't these nails adorable?! When I came across these on pinterest I knew I had to try them. If you don't have the patience to do it by hand be sure to check out these stickers! You can check out my version HERE!
4 | Cara Loren's Wavy Hair Tutorial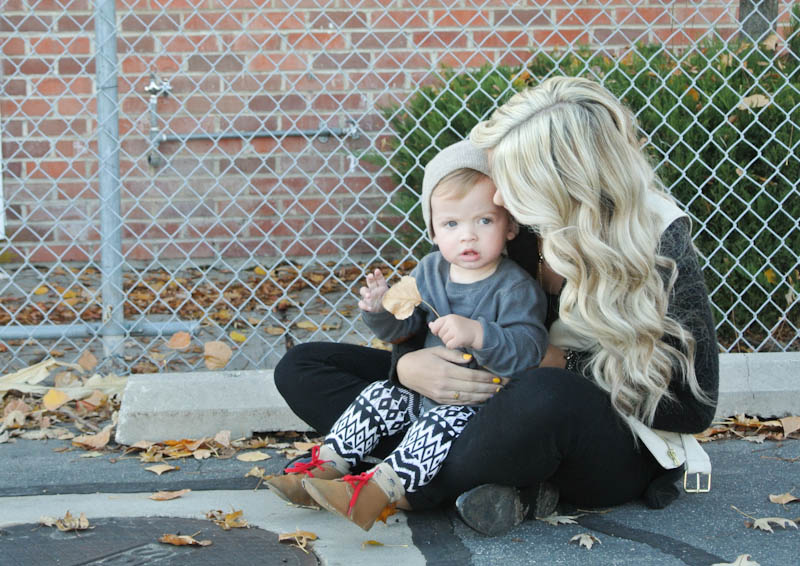 I came across Cara Loren recently thanks to the world of Pinterest. One of the things you can't help but notice when looking at her blog is how AMAZING her hair is. Especially the curls pictured above. I was very happy to learn she had made a video tutorial so the rest of the world can have just as great of curls. You can check it out HERE.
5 | Black and White Striped Chair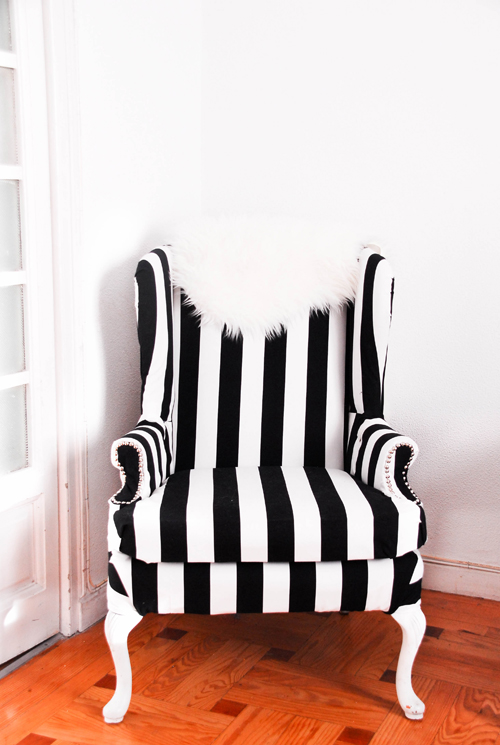 I've always loved black and white stripes and I've currently been on the look out for a fun vintage chair. This will be a fun and unique addition to my updated office (which will be a coming soon blog post!) Hunting down the perfect chair is challenging but fun. I can't wait to share it with you!