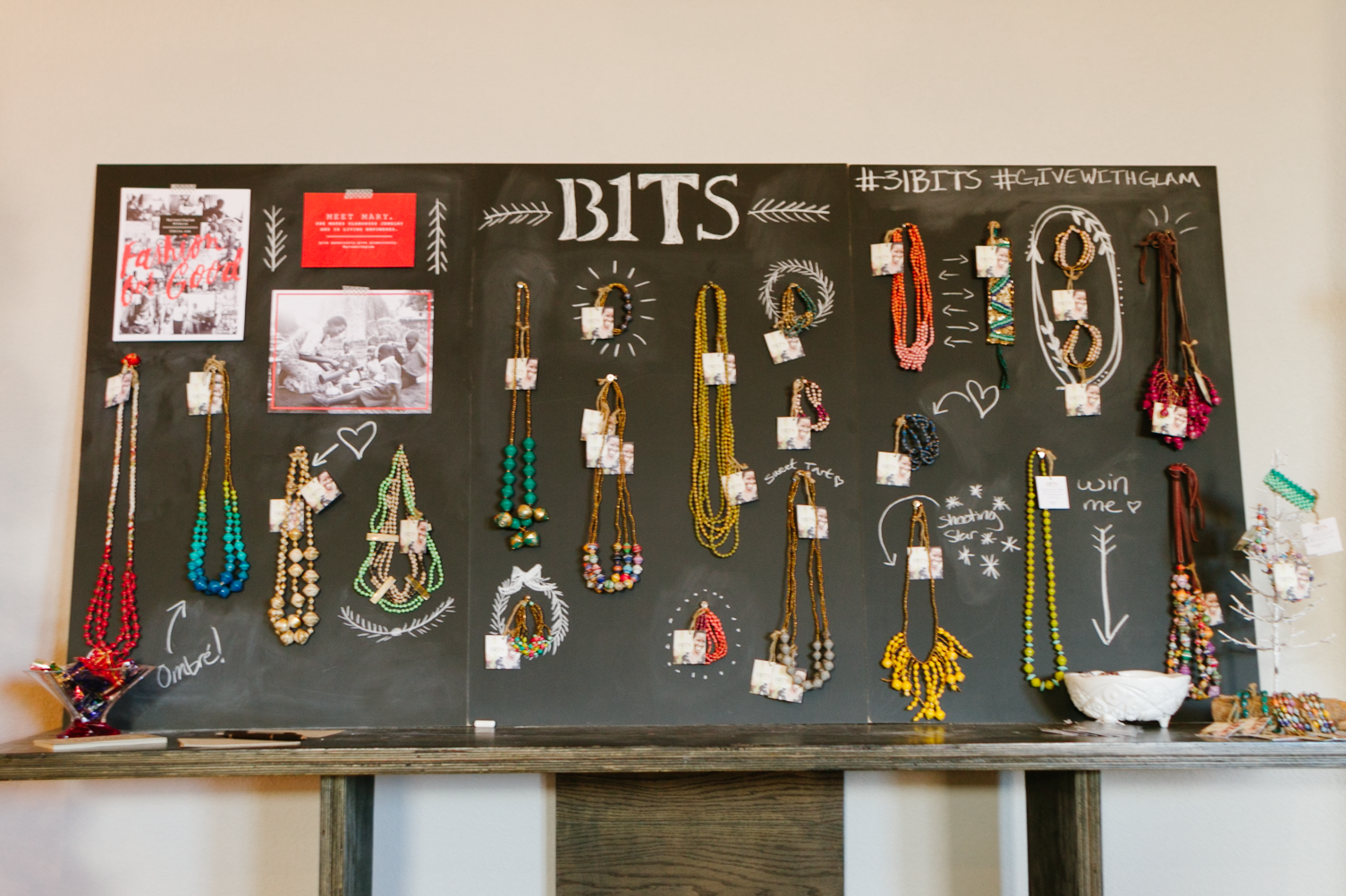 This last December I decided to host a 31 Bits Holiday House Party. If you remember, in one of my recent Top 5's, I was so excited about the new 31 Bits Holiday line. SO! Of course when I found out you can host a party I just had to!
I had so much fun creating a jewelry display and setting up the party. I knew I wanted to feature the jewelry on chalkboard as soon as I signed up to host. I couldn't wait to get my hands on the jewelry to 1) see it all in person and 2) create the display I had envisioned in my head!
Here are a few photos from my party. I loved that I was able to use the chalkboard to make each piece of jewelry shine.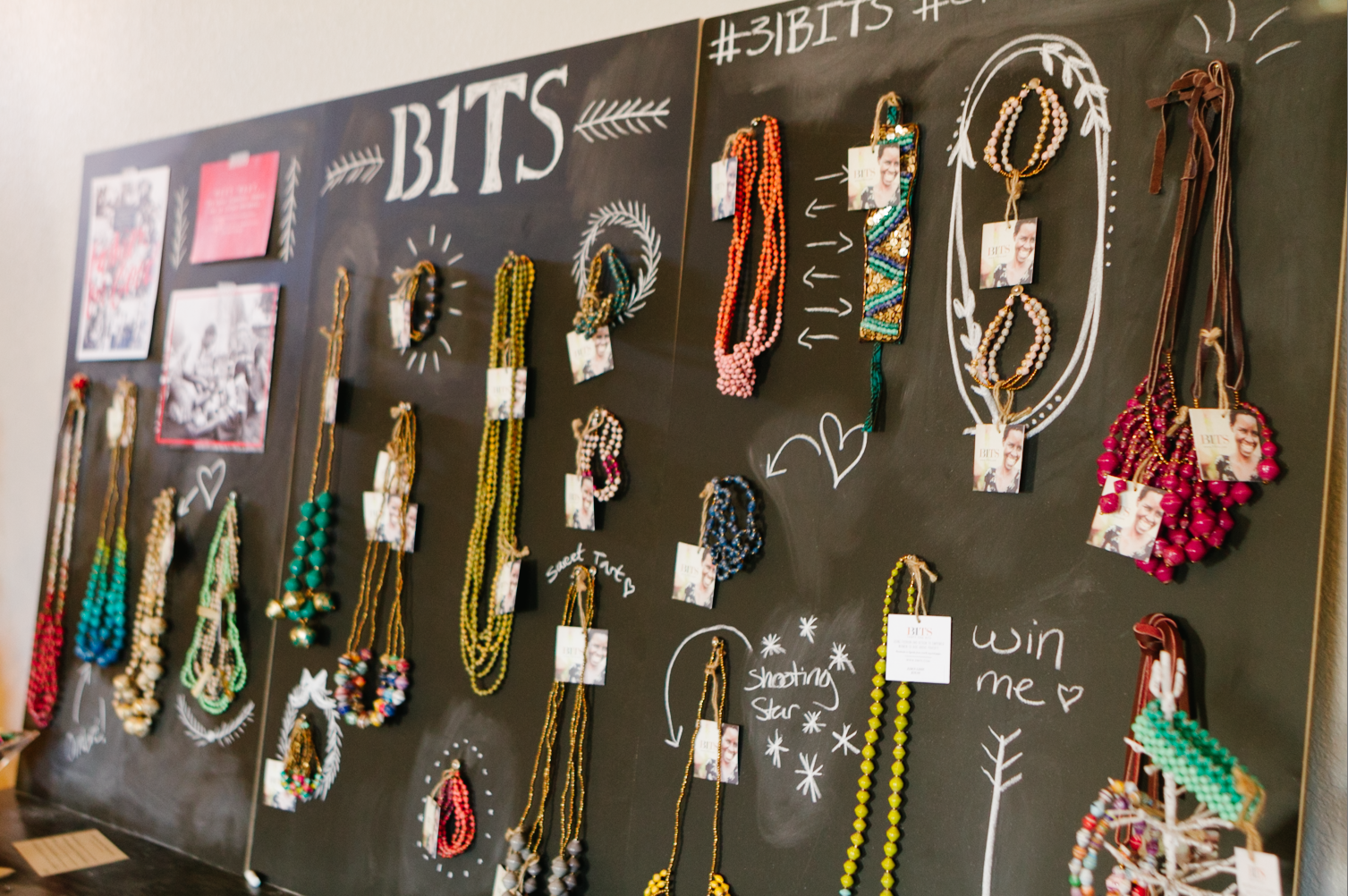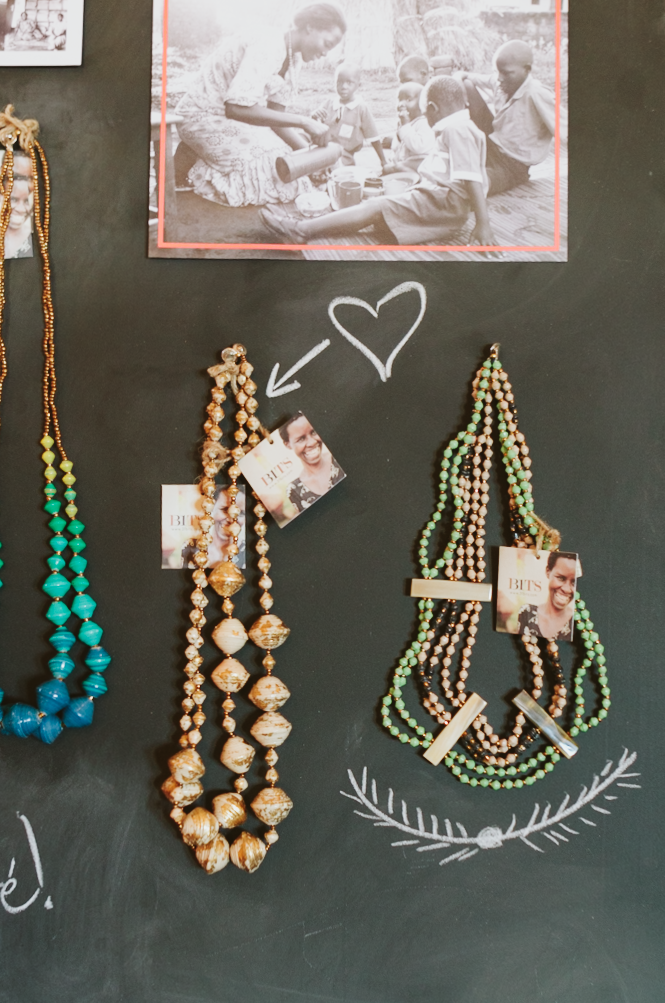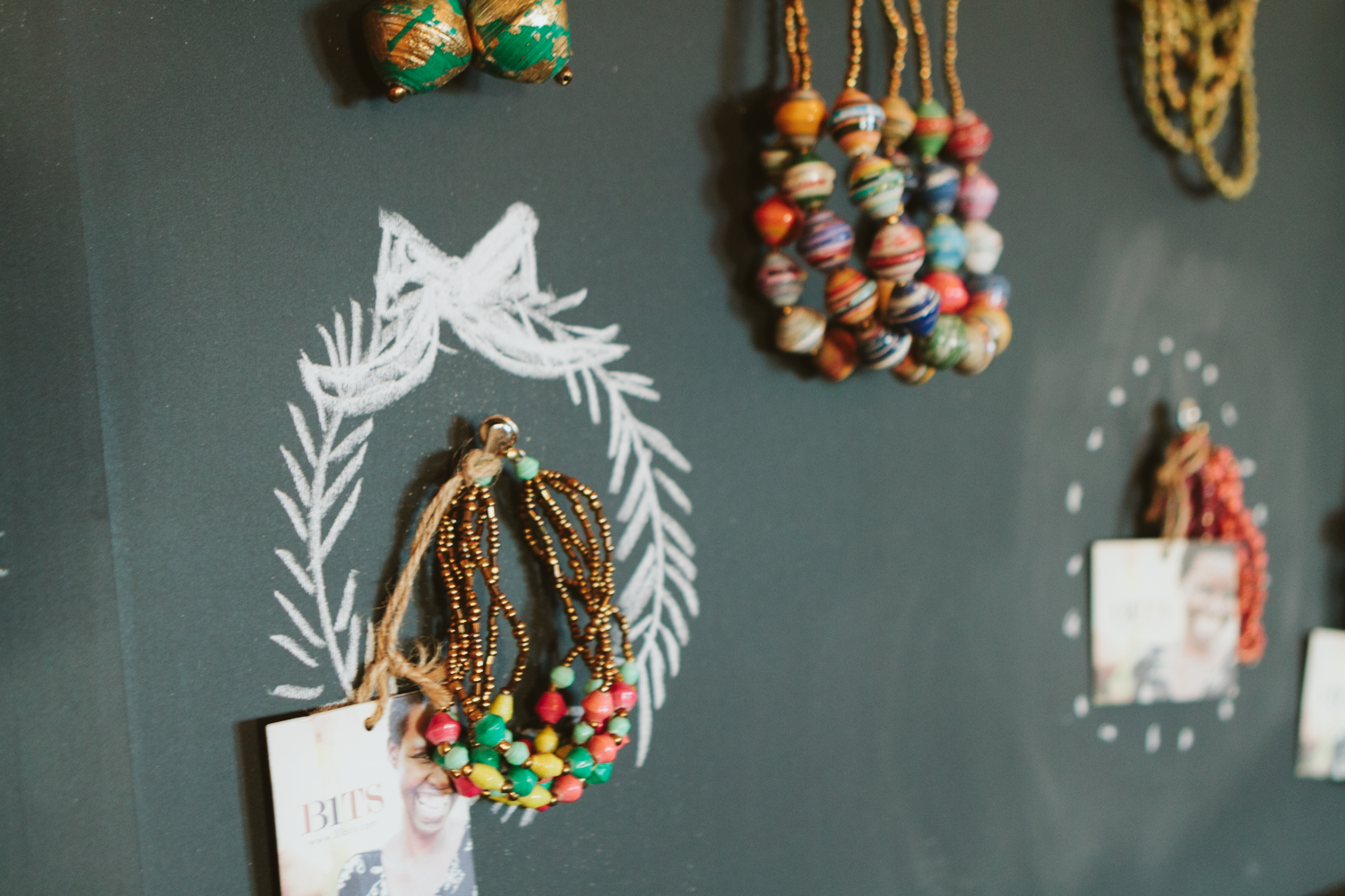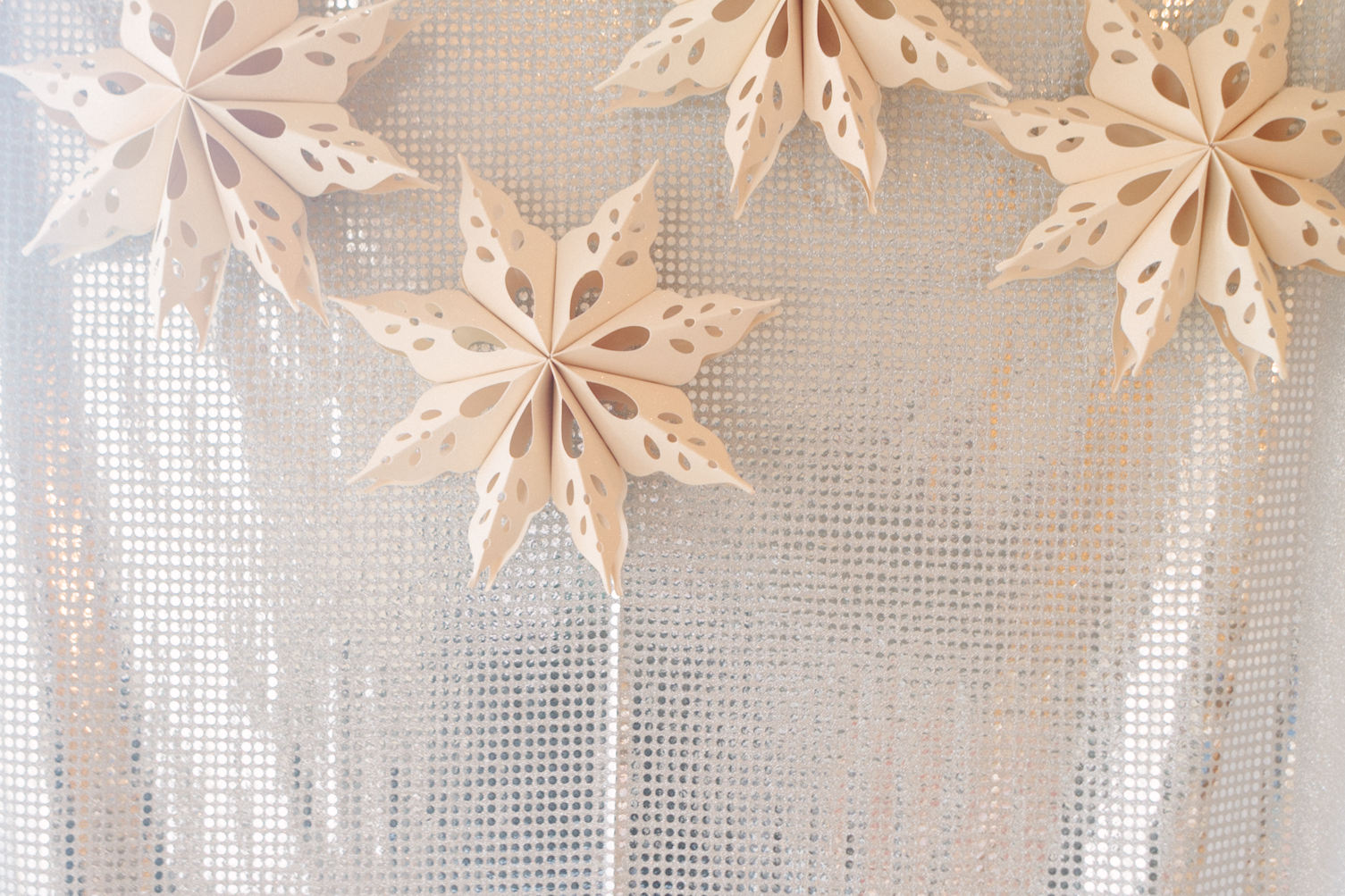 I even had a fun little photo booth set up where a few of my friends got in the Christmas spirit and modeled some of their favorite pieces of 31 Bits jewelry.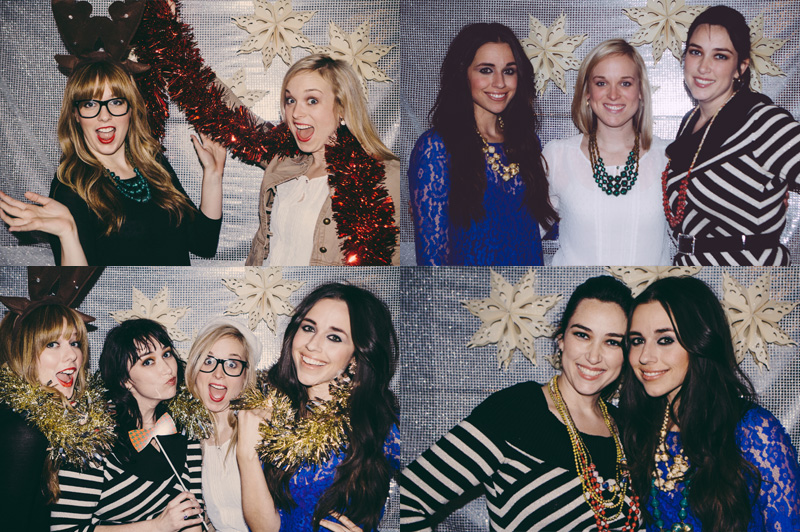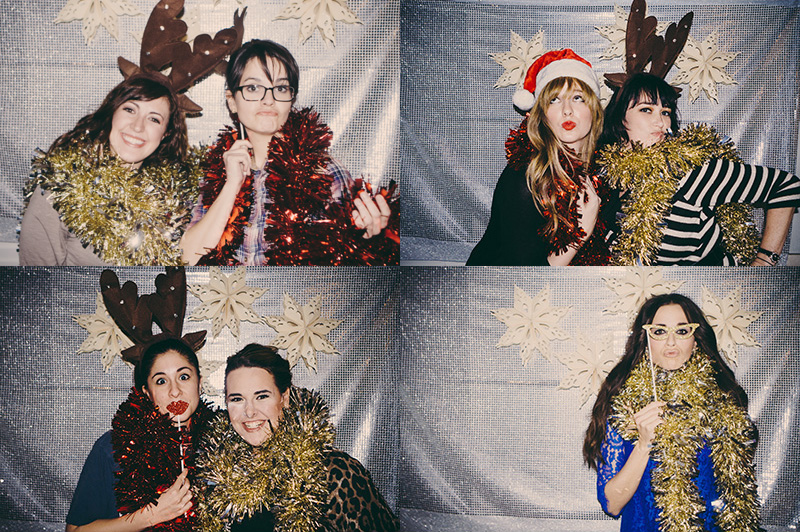 I had so much fun hosting a 31 Bits party. Seeing ALL the jewelry in person is definitely an experience that I loved but most of all I loved that I was able to share the story of the 31 Bits women and what the 31 Bits team is doing to change lives. (read the 31 Bits story HERE!!)